We introduce Handwork, traditional crafts, folk art and traditional foods made by craftsmen in

the Tohoku region of Japan

,

that have been handed down from generation to generation,

and sell them by mail order .

・・・We advocate Life with Japanese beauty.・・・
Pickled herring in sansho
(Japanese pepper)
Nimaruya Musashi-tei
  Musashi Nagao

Aizu-nimaruya Musashitei is a long-established restaurant where you can enjoy Aizu dishes such as pickled herring sansho, stick tara, kozuyu, manjuuten and freshly beaten soba noodles made with natural water.
Popular homemade Aizu local cuisine is introduced in "Handicraft Specialties". Nishin Sansho-zuke" and "Kozuyu" from Aizu have been selected as one of the 100 best local dishes of a farming, mountain and fishing village by the Ministry of Agriculture, Forestry and Fisheries.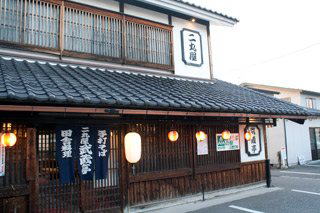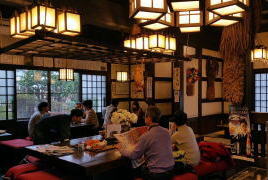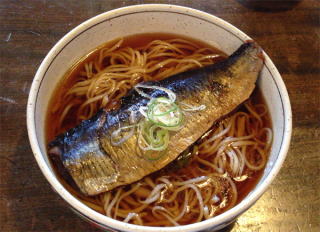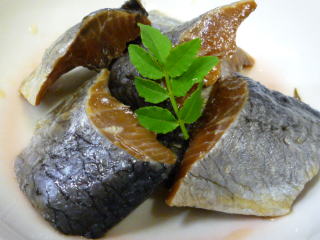 -Company history.

Established in 1907 as Nagao Shokai, a manufacturer of miso and soy sauce.
In 1945, Futamaruya Shokai Co., Ltd. was established by the previous president.
We deal in wild vegetables from Minami Aizu at Tsukiji market.

In 1969, Aizu Futamaruya Co., Ltd. was established by the current president, Musashi Nagao.
Processing of wild vegetables (seasoned processing is the oldest in Japan.)
Opened a food manufacturing and food ingredient wholesale business.

In 1971, he opened a hand-made buckwheat noodle shop called "Futamaruya Musashitei".

In 1982, we moved to our current location (Zaimoku-cho, Aizuwakamatsu City).
The company manufactures and sells pickled herring pepper.
Pickled Dried Herring with Leaves of Japanese pepper.
Traditional Aizu speciality
[pickled herring with Japanese pepper and simmered herring]
Read the description.
handicraft specialties has dealings with many workshops that are related to Aizuwakamatsu.
The connections I made during my three years working at the Hatori-ko Kogen Regina Forest as a seconded employee of Nippon View Hotel will be my start.

In terms of handicrafts, there was the Lacquerware Studio Suzutake, Suzzen Lacquerware Store, Yamada Cotton Weavers, Yamada Mingei Studio, Aizu Hongo Pottery, etc. In terms of food products, there was Hayashi Gomei Kaisha (Igeta soy sauce) and Takada Ume (organic fruit and vegetable food).
Seven years have already passed since the establishment of the company, but we have been attracted to the charm of pickled herring sansho for a long time.

When I was in Tsugaru, I got "nishin-soba" at a famous buckwheat noodle restaurant "Takasago" and was attracted to it, so I wanted to add the pickled herring pickled in sansho to the hand work by all means.

There are several herring sansho-zuke factories, but the famous herring sansho-zuke in Aizuwakamatsu was made by a buckwheat noodle shop.
This time, we have received an introduction from one of our business partners, and we are now able to introduce and sell our products on our website.
I got a referral and went immediately at noon.
I just wanted to say hello, but the soba flavor, the soup, the dishes, the menu, and the cleanliness of the restaurant was impressive.

In my experience of preparing for the opening of hotels, I have seen many shops, and I was surprised at the tastefulness of them.
I don't think I've ever seen a shop in the city that uses dishes without tips.

These are also the policies of President Musashi Nagao, and I think it is due to the sensibility of Mr. Musashi Nagao who is succeeding them.
Every occupation depends on the sensitivity of the person engaged in it. It's his sensitivity to the taste and service of local cuisine.
I don't know where he learned from his training, but I felt it when I was having a meeting with Musashi Nagao. I think it is the family style that nurtured it in the 41st year of Meiji.

With this deal, we are able to introduce the local cuisine that we serve to our customers by hand, not in a mass-produced factory, but one by one, while conversing with them.
All of these things made me happy to introduce you to Futamaruya Musashitei. (2017.02.10)
Sample Request
・Please click on the sample request.
・Regular products are available from ¥3,000.

     Sample A
・Sample A: ¥1,500
 pickled kipper with sansho
 (Japanese pepper)
 100g x 1 bag
 Boiled codfish in nectar
 150g x 1 bag
 Product code FA-07-s001

・Sample B: ¥2,050
 pickled kipper with sansho
  (Japanese pepper)
 200g x 1 bag
 Boiled codfish in nectar
 150g x 1 bag
 Product code FA-07-s002

Sample B


Product Information
【Category】

All prices are listed in the table below. A separate consumption tax will be added.

Please allow us a few days for delivery.

Orders are available from ¥3,000 (tax not included).
Excluding sample requests.

For gifts, we can also provide noshi-gami. 
Please let us know your overwrites & underwrites.

| | |
| --- | --- |
| cool refrigerated delivery   |  All postage will be sent by cool refrigerated shipping. |
【pickled herring with sansho】□Return
【For Gifts】□Return
・250g of pickled herring
 with sansho
 (Japanese pepper)
 ¥1,500.
 In a 250g square plastic barrel 
 Product code FA-07-n250

●A case of about 5 sticks of dried filleted herring for a simple souvenir.

・500g of pickled herring
 with sansho
 (Japanese pepper)
 ¥3,000.
 In 500g square plastic barrels 
 Product code FA-07-n500
●A case of about 10 sticks of dried filleted herring for a simple souvenir..
・850g of pickled herring
 with sansho
 (Japanese pepper)
 ¥5,000
 In 500g square plastic barrels 
 Product code FA-07-n850
●A case of about 17 sticks of dried filleted herring for a simple souvenir..
【For Home Use】□Return
・100g of pickled herring
 with sansho
 (Japanese pepper)
 ¥600.
 100g in a vacuum bag 
 Product code FA-07-n100
・200g of pickled herring
 with sansho
 (Japanese pepper)
 ¥1,150.
 200g in a vacuum bag 
 Product code FA-07-n200
【fish and vegetables stewed in sweet soy sauce】□Return
【For Gifts】□Return
【For Home Use】戻る
・fish and vegetables stewed  in sweet soy sauce
 Boxed 400g
 ¥2,300.
 400g vacuum bag x 1 bag 
 Product code FA-07-b400
・fish and vegetables stewed
  in sweet soy sauce
 Boxed 800g
 ¥ 4,500.
 400g vacuum bag x 2 bags 
 Product code FA-07-b800■
・150g in a bag of
 stick cod nectar
 ¥900.
 150g in a vacuum bag 
 Product code FA-07-b150■
【Sample】□Return
・Sample A:
 ¥1,500
 pickled kipper with sansho
  (Japanese pepper)
 100g x 1 bag
 Boiled codfish i
 n nectar 150g x 1 bag
 Product code FA-07-s001

・Sample B:
 ¥2,050
 pickled kipper with sansho
  (Japanese pepper)
 200g x 1 bag
 Boiled codfish in
 nectar 150g x 1 bag
 Product code FA-07-s002
▶toppage□up
2010/10/04/20 The homepage is now open.
Topy Planning  ltd.
100-467, Toyoura-nakamachi, Nasushiobara-City, Tochigi-ken
325-0063, Japan
tel/fax +81287-62-7673  Cell phone number: +8180-5089-9227