We introduce Handwork, traditional crafts, folk art and traditional foods made by craftsmen in

the Tohoku region of Japan

,

that have been handed down from generation to generation,

and sell them by mail order .

・・・We advocate Life with Japanese beauty.・・・
Traditionally passed down in Iono-juku on the Higashiyama Road
Traditional Nasu miso
Masanori Sudo,
Sudo Brewery Co.
Sudo Store is a large water wheel and hand-made soba noodles along Route 294.
It is located right near the famous roadside station " Higashiyama Road Iono ".
It is a country miso "Nasu miso" of the authentic miso brewed from generation to generation.
Yoshitsune's famous Shirakawa no Seki is located a few miles away.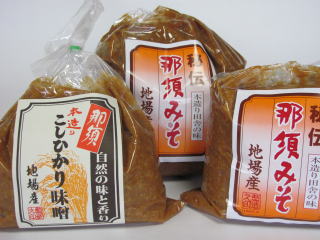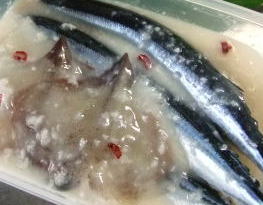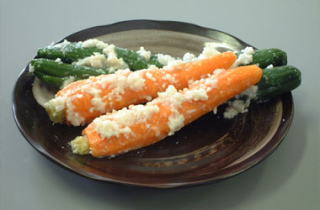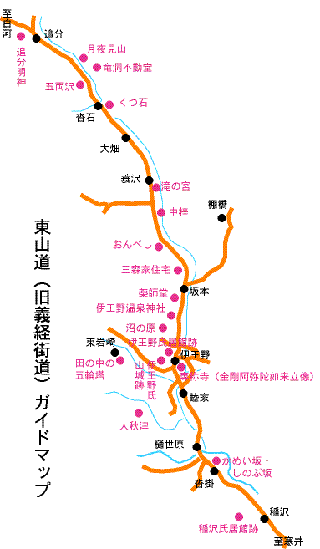 It is this "Nasu miso" that is popular as a local food in "Nasu Kogen Roadside Station Youai no Mori" and "Hotel Empinale Nasu", etc. if you go along the the Nasu Kaido. Our miso is made with domestic soybeans and rice malt, and has a unique flavor and richness.
We asked for 10 workshops in the "traditional food" category, and the first one was this Sudo Shop's miso.
Iono, where Sudo Store is located, is right near the "Roadside Station Higashiyama Road" which is famous for its large water wheel and hand-made soba noodles along Route 294.
The place where I grew up was known as "Kojiya-san" for many years. My grandfather, my uncle, and myself are classmates of Kojiya-san, and we have had a long relationship with the shop.
In the old days, we used to visit farmers here and there to make soy sauce with a machine that squeezed soy sauce in the rear car. Both farmers had large earthen kettles in which they boiled soybeans to make large barrels of miso and soy sauce. That way of life is gone now, but I'm happy to be able to introduce the traditional Nasu miso from Sudo Brewery on my website.-2011.07.09-
[Roadside Station Higashiyama Road Iono]
- The road that Yoshitsune used to take from Oshu to Kamakura. -


The roadside station " Higashiyama Road Iono " is located in the eastern part of Nasu Town, along Route 294.
The area is rich in nature, with many historical sites and cultural assets, and is the home of legends and folklore. The station's pride and joy is in its handmade soba noodles made with local flour ground in a giant stone mill with a diameter of 2 meters. Thanks to this, we are crowded with customers from nearby cities and towns as well as from as far away as the Tokyo metropolitan area. The product center sells rice, vegetables and processed products grown in the mineral-rich soil of the Yamizo Mountains. We always try to provide fresh and safe produce. We hope you will come to "Higashiyama Road Iono" where you can see the original countryside. Koichi Kikuchi, president of the union
[Natural brewed miso] Domestic soybeans, domestic rice malt, domestic natural salt]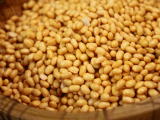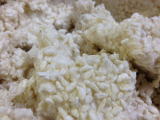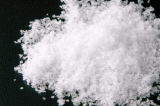 ※The picture is an image.
Miso is a representative of fermented foods containing enzymes that are beneficial to the body.

Natural brewing is a method of maturing miso without heating it up. It is a process that has been used to make miso for over a thousand and hundreds of years.

99.9% of the people who make miso at home also use this method. The miso is slowly matured while experiencing the changing seasons of Japan. No chemical seasonings, colors, or preservatives are used to make the best use of the ingredients. Many commercially available miso products are made using a process called "Sokjo". Specifically, it is a method of making miso by adding heat to prepared miso and letting it ferment at an early stage. This way, it is possible to produce in large quantities. However, the taste and aroma will never be a convincing taste.

The specialized in handwork deals in naturally brewed miso that has been properly fermented and matured by Sudo Brewery, as well as naturally brewed miso.
Natural brewing means that the miso is allowed to mature slowly at natural temperatures, but in this respect, naturally brewed miso has a deeper flavor and aroma as time goes by, and has long been a favorite of customers who have tried it once.
We will continue to introduce Nasu miso, which is naturally brewed in order to preserve the taste of traditional Japanese ingredients that are good for the body.
[Miso's effect.]  
This is the effect of miso that supported the health of people in the Edo period.
Honjozo is synonymous with rural miso.
Instant brewing, much less industrial foods, can be difficult to keep us healthy.
We learned from the coronal catastrophe the importance of immunity.
Read more
[Sagohachizuke]
    







※The picture is an image.

The picture is an image.
Sagohachizuke is a local dish of Fukushima, Yamagata, and Akita prefectures, and is pickled in malted rice. The name comes from the fact that salt, koji and rice are used in the tsukebedoko in a ratio of 3:5:8 by volume, respectively.

Mix them well, cover them for a week and let them ripen, then pickle vegetables, arugula and herring roe. However, the glutinous rice should be cooked to the consistency of rice and the vegetables should be pickled in advance with about 4% of the ingredients in light salt for two days.
It was a specialty of Aizuwakamatsu in Fukushima Prefecture.


It is also popular as the local dish of Akita. It is also used for pickling vegetables, simmered vegetables, and one-pot dishes.
There are many cooking methods to marinate meat and fish, but one of the most typical ones is pickled grouper.
Request a sample
Please click on the sample request.
Regular products are available from ¥3,240.




Set of
three samples
Set of three samples
¥1,900.
Nasu miso 1kg x 1 bag
Koshihikari miso 800g x 1 bag
Sangohachi pickles 1kg x 1 bag
Product code FS-02201

Nasu miso is a country miso made by nature.
Normally, miso is brewed for one year, so the color of the miso will change as it ages.
It's because it's alive and well.
Sangohachi pickle is a regular seasoning at home. It is transformed into a fermented food full of deliciousness by overnight pickling leftover vegetables and seafood.


●The shop is located along the road in Iono, Higashiyama Road.
Product Information
【category】

The price is the "main unit price". A separate consumption tax will be added.

Nasu Miso (Large) 1.7kg has been changed to Nasu Miso (Large) 1.5kg.
We accept orders from ¥3,000 for the total price.
It will be shipped at room temperature.
The best-before date is set at 3 months, but miso has been a preserved food for 2 years or 3 years since ancient times.
Miso from immunology is said to have superior nutritional value when it has been stored for many years, so don't worry.

【Nasu Miso】□Return
・Nasu miso (small),
 1kg bag
 ¥700.
 Product code FS-02001
・Nasu miso (large),
 1.5kg in a bag
 ¥1,167.
 Product code FS-02003
・Koshihikari miso
 800g bag
 ¥700.
 Product code FS-02007
・Nasu miso, 1.5kg bag
 in red box
 ¥1,167.
 Product code FS-02005
・Nasu Miso (small)
 1kg, 5 bags in a box
 ¥3,500.
 Product code FS-02002
・Nasu miso (large)
 1.5kg in a box of 3 bags
 ¥3,500.
 Product code FS-02004
【Materials for Pickles】
 □Return
【Sample】□Return

Set of three samples
・Nasu Miso: 5kg in a box
 ¥3,500.
 Product code FS-02006■
・Sagohachizuke
 1kg in a bag
 (hawk's claw, malted rice)
 ¥500
 Product code FS-02008
・Three-piece sample set
 ¥1,900.
 Nasu miso 1kg x 1 bag
 Koshihikari miso 800g x 1 bag
 Sangohachi pickles 1kg x 1 bag
 Product code FS-02201
【Gift】 □Return

5 Specially selected bags
・Nasu Miso (small)
 1kg, 5 bags in a box
 ¥3,500.
 Product code FS-02002
・5 bags of special selection
 ¥3,300.
 Nasu miso (1kg x 2 bags)
 Koshihikari Miso 800g x 2 bags
 Sangohachi pickles 1kg x 1 bag
 Product code FS-02301
▶toppage□up
2010/10/04/20 The homepage is now open.
Topy Planning  ltd.
100-467, Toyoura-nakamachi, Nasushiobara-City, Tochigi-ken
325-0063, Japan
tel/fax +81287-62-7673  Cell phone number: +8180-5089-9227