・NFA-001(機械式) First Version
 ¥52,000
 付属:メッシュブレスレット進呈

(サイズ)
 ケース径:約38mm(竜頭含まず)
 ケース厚:約13mm(最厚部)
 カン幅  :20mm
 ■商品コード S-44-101■         
 ▶注文(メール)

・NFA-001(mechanical system)  First Version
¥52,000
Attachment: Mesh bracelet presented

(Size)
Case diameter: approx. 38mm
(not including the dragon's head)
Case thickness: approx. 13mm
(thickest part)
Can width : 20mm
■Product codeS-44-101■  
▶email order
(材質)  
 ケース:316Lステンレス
      スティール
 ベルト:本牛革
(ムーブメント)
   MIYOTA8215
   21600振動
   パワーリザーブ約40時間
(5ATM)
ドーム形状ベゼル
サファイアドーム風防
ケースサイド:ヘアライン
その他:ポリッシュ仕上げ
バーインデックス
3針タイプ
時針及び分針:ドルフィ針
デイト機能
シャンパンゴールド文字盤
(Material)
Case: 316L stainless steel.
Belt: Genuine cowhide
(Movement).
MIYOTA8215
21600 vibrations
Approximately 40 hours of power reserve
(5ATM)
Dome-shaped bezel
sapphire dome windshield
Case side: hairline
Other: Polished Finish
bar index
Three-needle type
Hour and minute hands: Dolphin hand
date function
Champagne gold dial
※価格は、「本体価格」表示です。.別途消費税が、加算されます。
●腕時計本体、箱、保証書、説明書が、含まれます。
●アフターサービス。1級時計修理技能士を含む修理専門スタッフが丁寧に対応いたします。
●これらの商品は、令和元年に今上天皇の御即位記念として作られたFirstVersionですので、数量限定となります。
●The price is the price of the main unit.A separate consumption tax will be added.
●The product includes the main body of the watch, the box, the warranty, the instruction manual and the mesh bracelet.
●After-sales service.
  Our professional staff, including first-class watch repair technicians, will respond carefully.
●To have your mesh bracelet replaced, take it to your local watchmaker.
 (Do not do this by yourself, as it may damage the bracelet.)
●These items are the First Version, which was made in the first year of the Emperor's reign,
  so there is a limited number of them.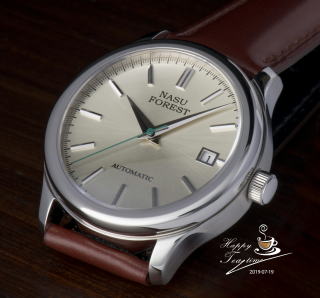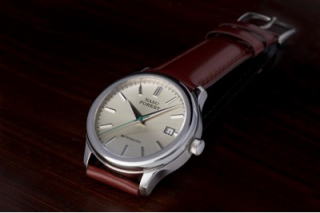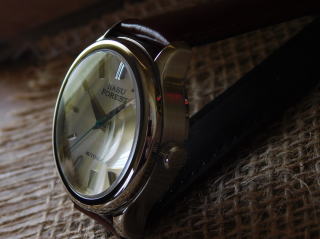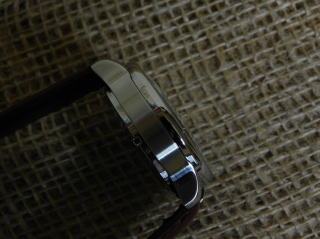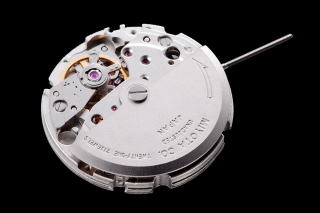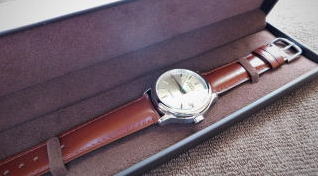 Attachment: Mesh bracelet presented